Job Crafting, Work Engagement, Burnout: Mediating Role of Self-Efficacy
Eva Rošková

Faculty of Arts, Comenius University in Bratislava, Department of Psychology, Gondova 2, 814 99 Bratislava, Slovak republic

https://orcid.org/0000-0002-1338-562X

Lucia Faragová

Faculty of Arts, Comenius University in Bratislava, Department of Psychology Gondova 2 814 99 Bratislava Slovakia
Keywords:
Job crafting, self-efficacy, engagement, burnout, JD-R model
Abstract
Based on the Job Demands-Resources model (JD-R) the aim of this study was to verify work engagement and burnout prediction models in relation to self-efficacy and four job crafting strategies: increasing structural job resources, increasing challenging job demands, increasing social job resources, and decreasing hindering job demands. Data was obtained by using questionnaires. The sample comprised 178 employed participants between 20 and 58 years of age. The results indicated that crafting challenging demands (e.g., seeking extra tasks) and social job resources (e.g., asking for feedback on job performance) was positively associated with work engagement. Behavioural strategies connected with the avoidance of difficulties at work (decreasing hindering job demands) associated with the younger age of employees in managerial positions significantly contributed to burnout. Self-efficacy as a personal source partially mediated the relationship between increasing challenging job demands and work engagement. Participants in managerial positions indicated a higher level of job crafting, work engagement, and self-efficacy as opposed to individual contributors. The results of the study are practically applicable in organizations in the form of stimulations, management, and the support of those job crafting strategies that contribute to benefits on an individual and organizational level.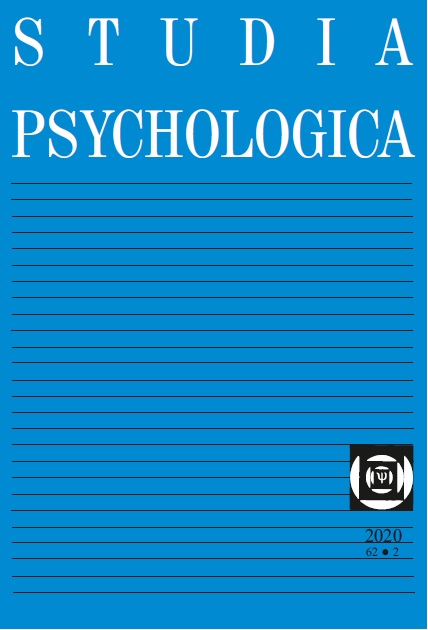 How to Cite
Rošková, E., & Faragová, L. (2020). Job Crafting, Work Engagement, Burnout: Mediating Role of Self-Efficacy. Studia Psychologica, 62(2), 148-163. https://doi.org/10.31577/sp.2020.02.797
Copyright (c) 2020 Studia Psychologica
This work is licensed under a Creative Commons Attribution 4.0 International License.