The Relationship Between Work Integrity and Other Variables and Behaviors
Tereza Příhodová

National Institute of Mental Health, Klecany; 1st Faculty of Medicine, Charles University, Prague; University of New York in Prague, Prague

https://orcid.org/0000-0001-9814-6304

Marek Preiss

National Institute of Mental Health, Klecany; University of New York in Prague, Prague

https://orcid.org/0000-0002-4463-6313

Radek Heissler

National Institute of Mental Health, Klecany

https://orcid.org/0000-0003-3165-6216

Eva Straková

National Institute of Mental Health, Klecany

https://orcid.org/0000-0002-8225-3719

Edel M. Sanders

University of New York in Prague, Prague

Pavel Harsa

1st Faculty of Medicine, Charles University, Prague

https://orcid.org/0000-0003-3118-3930
Keywords:
work integrity, counterproductive work behavior, working population, personnel selection
Abstract
The purpose of this study was to examine the work integrity relationship between behaviors directly influenced by integrity of employers and employees, and variables that may enhance or hinder the integrity levels in the relationships between industrial and organizational psychology. The study included one sample of 121 participants tested in the Czech Republic, using an integrity test, personality tests, morality assessments, a social desirability scale, and tests focusing on undesirable and deviant work behaviors. The linear regression model proposed significant predictors of integrity with a positive effect: work years, Openness to new experiences, Conscientiousness, and Impression management, thus representing enhancing integrity factors. Non-clinical psychopathy was found to be the only significant predictor of a negative effect, hence demonstrating a hindering integrity factor. Although integrity predicts work-related undesirable behavior and moral disengagement, testing during the recruitment process is costly. Our findings illustrate a set of variables that enhance or hinder integrity levels. Therefore, this study may provide alternative means for measuring or re-evaluating integrity test results.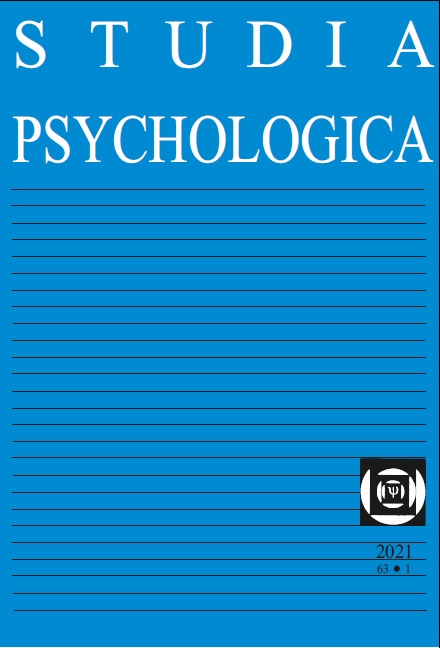 How to Cite
Příhodová, T., Preiss, M., Heissler, R., Straková, E., Sanders, E. M., & Harsa, P. (2021). The Relationship Between Work Integrity and Other Variables and Behaviors. Studia Psychologica, 63(1), 24-42. https://doi.org/10.31577/sp.2021.01.812
Copyright (c) 2021 Studia Psychologica
This work is licensed under a Creative Commons Attribution-NonCommercial 4.0 International License.