Maladaptive Personality Traits, Religiosity and Spirituality as Predictors of Epistemically Unfounded Beliefs
Keywords:
maladaptive personality traits, PID-5, epistemically unfounded beliefs, religiosity, spirituality
Abstract
The present research focuses on the question whether spirituality, religiosity and maladaptive personality traits, as measured by the PID-5 (antagonism, psychoticism, disinhibition, negative affectivity, detachment), predict epistemologically unfounded beliefs (EUB). The sample included 829 participants recruited through social networks (58% women, mean age 29,98 years). EUB was measured by the Scale of Epistemologically Unfounded Beliefs (Halama, 2019b), which measures three types of EUB: conspiracy, pseudoscientific, and paranormal beliefs. Pathological personality traits were measured by the Short Personality Questionnaire for DSM-5 (PID5-BF, Kruger et al, 2013), spirituality by the Questionnaire of Daily Spirituality (Underwood, 2011) and religiosity by The Religiosity Questionnaire (Storch et al., 2004). The results showed that especially psychoticism is a positive predictor of all EUBs. Spirituality and religiosity predicted only paranormal beliefs. Results confirmed maladaptive personality traits, religiosity, and spirituality can play a significant role in EUB and should be taken into account when considering sources of EUB at the individual level.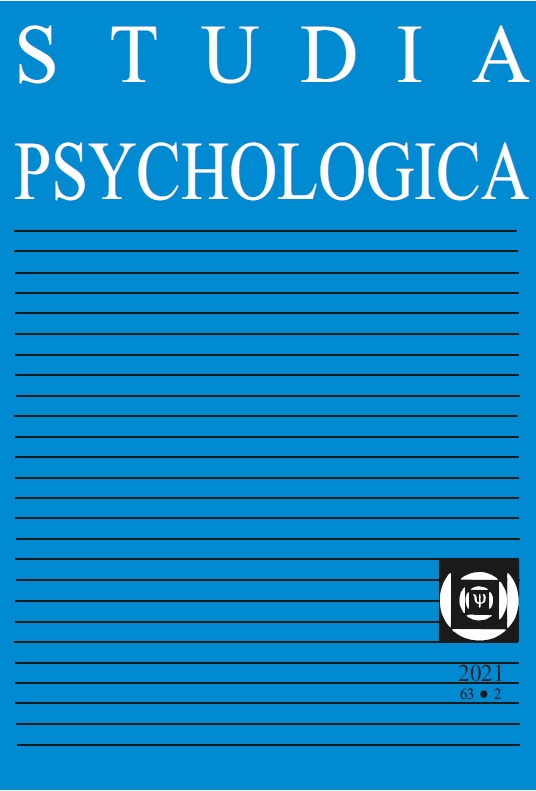 Downloads
Additional Files
How to Cite
Peter Teličák, & Halama, P. (2021). Maladaptive Personality Traits, Religiosity and Spirituality as Predictors of Epistemically Unfounded Beliefs . Studia Psychologica, 63(2), 175–189. https://doi.org/10.31577/sp.2021.02.820
Section
Special Issue: Individual and social predictors of irrational behavior and belie