A Strong Argumentative Orientation Makes the Cognitive Closure Easier: The Case for a Persuasive Health Message
Vincent Coppola

University of Toulouse 3, LERASS, 115 route de Narbonne, 310177, Toulouse, France

Fabien Girandola

University of Aix-Marseille, LPS, 29 avenue Robert Schuman, 13621, Aix-en-Provence, France

https://orcid.org/0000-0002-1253-1728

Odile Camus

University of Rouen, CRFDP, Rue Lavoisier, 76821, Mont Saint Aignan, France

https://orcid.org/0000-0001-7090-6228
Keywords:
argumentative orientation, message processing, need for closure, persuasion, health communication
Abstract
The rationale of this study is that scalar adverbs are likely to act as a convenient means to achieve cognitive closure because they stress the argumentative orientation of the message. Based on this assumption, an experiment shows that the introduction of scalar adverbs in the message decreases the extent of its cognitive elaboration and increases its perceived quality and effectiveness for people high in need for closure, but not for people low in need for closure, for whom the outcomes are reversed with regard to perceived quality and persuasiveness of the message. To what extent such outcomes are likely to be affected by some variables traditionally studied in the persuasion literature is addressed in the discussion.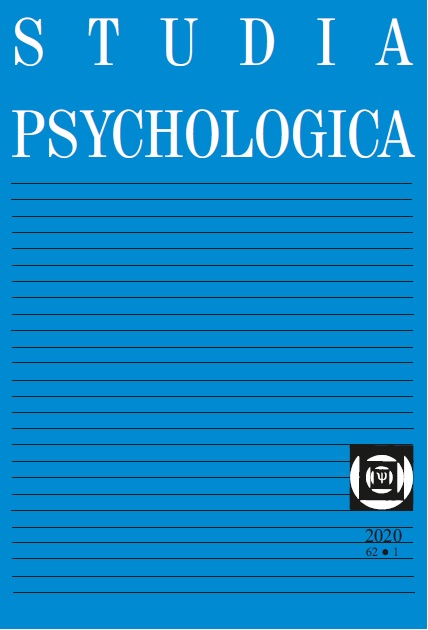 How to Cite
Coppola, V., Girandola, F., & Camus, O. (2020). A Strong Argumentative Orientation Makes the Cognitive Closure Easier: The Case for a Persuasive Health Message. Studia Psychologica, 62(1), 5-22. https://doi.org/10.31577/sp.2020.01.788
Copyright (c) 2020 Studia Psychologica
This work is licensed under a Creative Commons Attribution 4.0 International License.