Editorial - Psychological Roots of Questionable Health Practices
Keywords:
questionable health practices, recommended health behaviors, COVID-19, psychological roots
Abstract
Questionable health practices, be it non-adhering to official recommendations or resorting to non-evidence based ones, pose a considerable burden to public health. Research in this special issue explores the psychological roots of proneness to this type of health behaviors. The authors look into individual differences in personality traits, cognitive styles, but also situational factors such as institutional trust and feeling of economic/health threat as predictors of a broad range of behaviors: non-compliance with COVID health measures/prescribed prophylactic regimen for chronic illnesses, avoiding vaccination, but also endorsing supplements and herbal remedies or alternative psychotherapies. This collection of papers offers valuable insights that could be implemented in tailoring short-term (pandemic-related messages) and long-term (building more trust in institutions or science) guidelines for health communicators.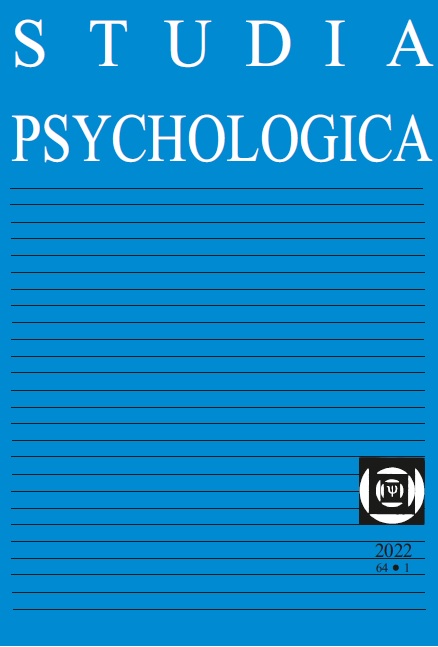 Downloads
How to Cite
Lazarević, L. B. ., & Zezelj, I. (2022). Editorial - Psychological Roots of Questionable Health Practices. Studia Psychologica, 64(1), 3–7. Retrieved from https://journals.savba.sk/index.php/studiapsychologica/article/view/727
Section
Special Issue: Psychological roots of questionable health practices
License
Copyright (c) 2022 Studia Psychologica
This work is licensed under a Creative Commons Attribution-NonCommercial 4.0 International License.